Nicholas Cook » Oregon Licensed Principal Broker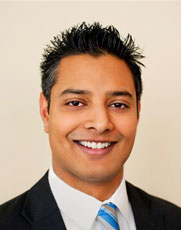 Nicholas is the Owner/President of Rise Realty, Inc. & Sleep Sound Property Management, Inc. He holds a Bachelor degree in Real Estate Finance and a Minor in Real Estate Development from Portland State University.
Prior to forming Rise Realty, Inc. Nicholas Cook bought and sold houses privately for nearly 5 years and formed Sleep Sound Property Management, Inc. in 2008.
As a qualified instructor Mr. Cook has taught continuing education classes on property management and landlord-tenant issues for Keller Williams, Meadows Group Realtors, Inc. Hasson Company, Oregon Realty, Prudential, Berkshire Hathaway, Chicago Title, Remax, WFG Title and more.
With extensive experience in sales and management Nicholas Cook is able to approach each transaction with a multi-dimensional prospective giving him the ability to offer a depth of expertise to his clients.
Mr. Cook has lived in Portland, Oregon his entire life and has all of his immediate family nearby.
In his free time Nicholas enjoys cooking, craft cocktails, hiking, golfing, traveling to new places and reading.