Jesse Tremblay » Oregon Licensed Broker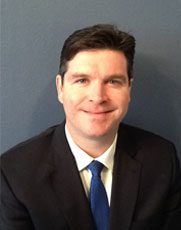 Jesse moved to the Portland Metro in 2012 with his family and earned his OR broker's license shortly thereafter. He grew up working every job he could in his family's restaurants, and learned the value of hard work, preparation, customer service, and creative problem solving. He has used these values to help hundreds of people find rental housing in Portland over the last two years. He now aims to leverage this direct market experience to help people find homes to call their own.
Jesse believes that careful analysis, communication, and determination are the keys to finding the right home or investment property for his clients. He has performed hundreds of property inspections and brings that experience and eye for detail to his clients in every home he enters. This helps sellers properly prepare their home for sale, and helps buyers avoid costly oversights when purchasing a home. Homeownership is a rewarding experience, where making the right decisions in the present is crucial to position the homeowner for the future. Jesse strives to help his clients position themselves for a future of abundance, whether they are selling, buying, or managing their property.
When not working for his clients, Jesse enjoys exploring Oregon with his family, creative writing, studying history, playing or talking sports, and improving his own home.