Buying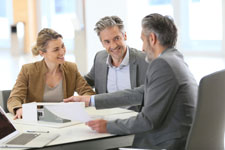 We offer a full range of services to buyers. We can help you determine properties that will fit your criteria, guide you through the purchase process and make sure you feel heard the entire time.
Buying can be a rollercoaster ride, but with the right plan it can be fun and exciting.
The Buying Process
Meet and greet – Get to know each other, discuss expectations and goals
Identify your wants and don't wants
If you haven't met with a local lender we can make an introduction; get preapproved
Start sending/receiving emails with properties of interest
 View properties together
Write an offer
Review terms and disclosures of accepted offer
Perform due diligence – inspections, appraisal, etc.
Finalize any negotiation
Schedule closing and get ready to move-in
Sign and Close
Get your keys!
Inquire About Our Services